I was researching perfume on the internet in advance of our upcoming trip to the UK (a girl loves to make the most of her duty free allowance, you understand) and in my wanderings I came across
this article
in the Daily Mail. It's from 2006 which seems like a lifetime ago but funnily enough I don't really think much has changed. The premise of the article is the 50 things you need to buy before you die. The items they talk about, for the most part, still resonate today which to me means they are classic luxury items.
It got me thinking about what my list would be. Clearly not everyone wants a diamond encrusted toilet seat, a pink Aston Martin DB9 or a Judith Leiber clutch in the shape of your favorite animal perhaps (although a girl can dream), but I think everyone has a list of luxury items that they think are the bomb. That they can't wait to own in their lifetime. Luxury means different things to different people of course but to me it represents high quality. Luxury is a state of mind. It is about how you carry yourself and your desires. It's about coveting items that can't be accessed every day.
Here's Miss Kitty's list, well a shortened version of it. I've tried to keep it brief or else we'd be here all day... And without replicating their list quite extensively I'm not sure I could come up with 50 items... You'll also notice I haven't included any shoes on the list - that's because I already buy a lot of them so I don't really see them as unattainable as such...
A Canturi Metropolis ring:
I first saw this ring a few years ago. It's divine. I love it's deco inspiration but modern aesthetic. It's funny but every time I look at other rings I always think how I don't love them nearly as much as this ring. I adore the diamond encrusted split band, the black sapphire baguettes, the offset centre stone. Santa, if you are reading, I'd like this ring with a black Australian Sapphire as the centre stone. Gorgeous.
A Kailis Versatility strand:
Anyone who knows me knows I'm a massive fan of pearls and the
Kailis Versatility strand
is the ultimate. The creme de la creme. It's a long rope of pearls that can be transformed into a collier, choker, an opera length strand and two bracelets. which you can combine in a range of different ways. Every strand is completely unique. The price is, well, extremely prohibitive, but it's on my list because it's so damn beautiful. I promise I'd wear it every day.
A Black 30cm Hermes Birkin made from Togo leather:
It's my ultimate bag. A classic style that will never date. Need I say more? I think I'll need the three year waiting period to save the $8,000 to buy one though... In the interim, I might have to get myself a
Mulberry Bayswater bag
instead... Similar shape but a lot less price prohibitive.
An Adolf Loos Clock: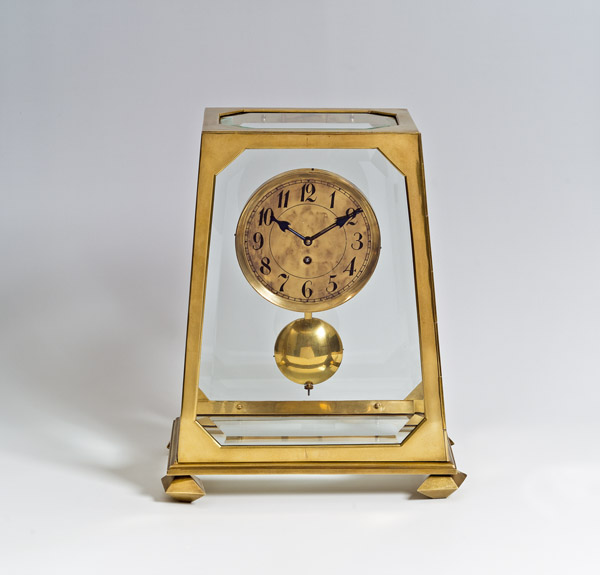 Adolf Loos was an Austrian architect. He was extremely influential in European Modern architecture and he was most active in the early 20th century. He not only designed houses and great buildings but also clocks and other decorative arts. I fist saw his work at the Neue Gallerie in New York earlier this year and fell instantly in love with his mantle clocks. Divine. The only problem is that they are now collectors items, selling for $100,000+ at auction. I might have to find myself a replica instead...
Frette Linens:
There is nothing more luxurious than sleeping on 1000 threadcount linen and Frette is one of the best names when it comes to linen. It's a pricey luxury though, with sets of linen selling for upwards of $1000 for a basic king sized set including fitted and flat sheets, pillow cases and a duvet cover. How divine!
So what are your luxuries? What is on your list of things to buy?
Kitty